These Are the Best Pet Apps You Need in Your Life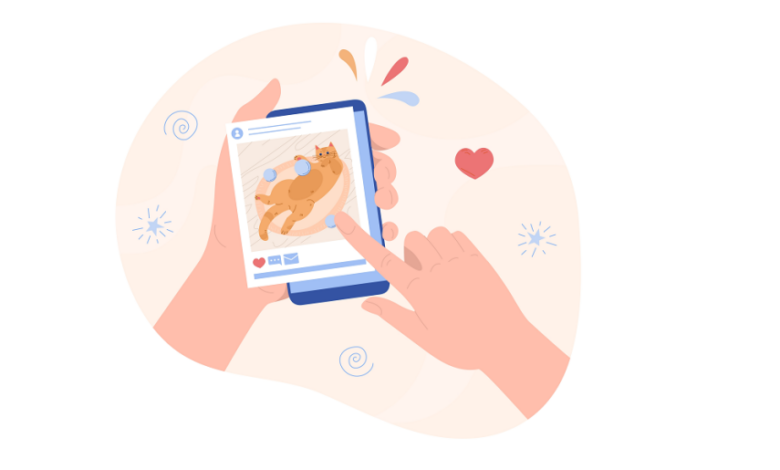 The joy of being a pet parent rarely comes without worry and care. These days, because we love our pets and want the best for them, we often turn to technology to help us care for them as best we can. And, with pet ownership skyrocketing, the demand for high-quality niche apps has steadily grown.
If you're looking for the best pet apps, look no further. The following pet apps have a large community, easy navigation, clean design, and are available on iOS and Android. Plus, we've only listed apps with a rating of four stars or more, so you know you're getting the best.
Do you have a favorite app that we missed? Let us know and we'll consider it for inclusion in this list.
Without further ado, here are the top-rated apps for pets and all their needs — from health and monitoring to training and travel.
Apps for pet sitting
Rover is the platform you need when you have no friends to keep. Here you'll find pet sitters rated by other pet parents to make sure your fur baby is in good hands. You can even book and pay securely on the app, as well as find dog sitting, dog walking, house sitting and even boarding services when you're away.
Another great platform for finding pet sitters is Wag! With plenty of options for babysitters – all verified – it's easy to let go of your worries and enjoy the convenience. In fact, Wag! has a long tradition of helping pet owners find suitable people to care for their pets. It also offers wide coverage so you're sure to find what you need in your area.
Apps for monitoring and tracking pets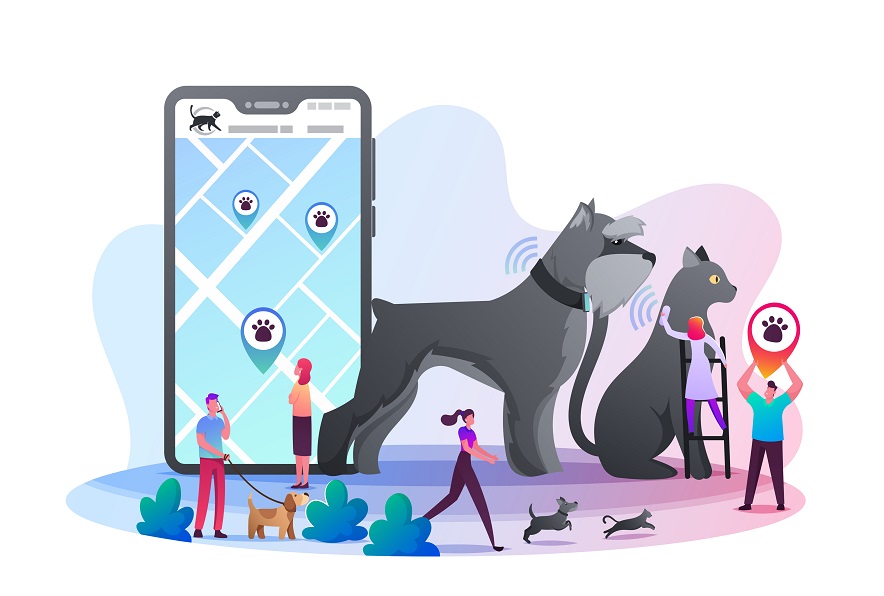 Especially useful for people returning to work in an office, Dog Monitor is a tool to help with separation anxiety. You can use it to watch live HD videos of your pet and see what he is doing at any time; track their activity and check for abnormal behavior when you are away; record commands or talk to your pet through the app; and hear them be themselves at home. The app is private and secure, and you can also share access with co-owners.
Want to monitor your pets when you're away, but don't have a dedicated camera? Pet Monitor VIGI is an application that allows you to turn a device into a surveillance camera and pair it with your phone. This way you can monitor your pets even when you are not at home. As long as your home device is connected to Wi-Fi, you will have access to a live feed of your pet. You can also install the app on any of your devices and use Family Sharing to give access to other co-owners.
Tractive is a GPS device that comes with a free app that lets you track your pets wherever they go. Especially useful for outdoor cats and pets that like to walk around, this will be the end of your worries as you can monitor their whereabouts at all times.
Pet Health Applications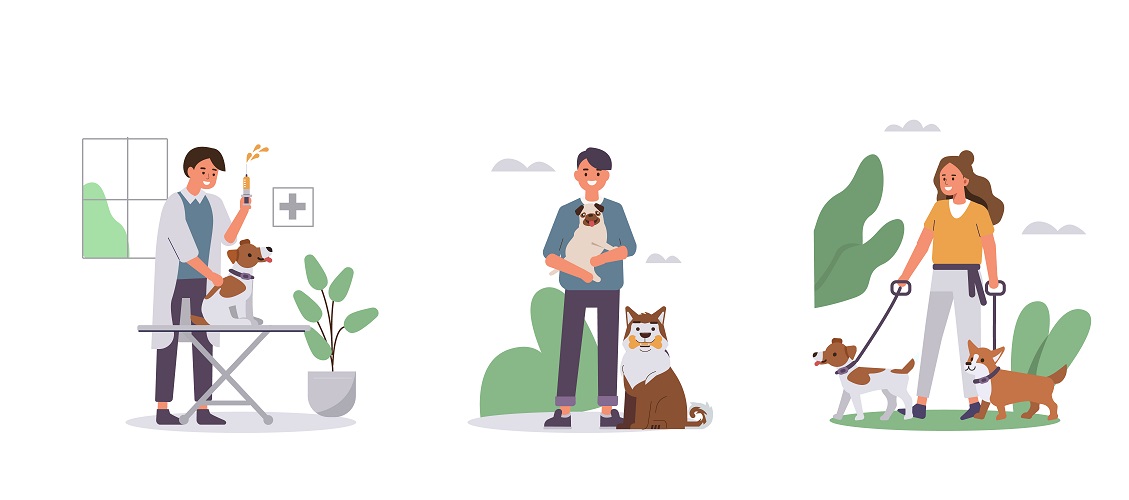 Whistle is an app that promises peace of mind. With innovative tracking technology, this app is perfect for preventative care, tracking your pet's behavior (including scratching, licking, and fitness) and analyzing outliers and abnormal patterns for you keep informed and alert. With a rating of 4.6/5, Whistle is an app you can rely on, as well as a must-have for pet clothes.
Pet first aid isn't a skill that many people possess, so having an app with expert advice can be a lifesaver. Created by the Red CrossThis app contains advice from veterinarians on how to deal with various emergencies, as well as videos and interactive quizzes to help you learn pet first aid and be prepared for any situation.
Paw Print lets you keep track of your pet's medical records and have it all easily accessible in one convenient app. You can also use this app for official medical records and important information you might need to share with groomers, hotels and more, as well as set reminders for appointments and dates. Additionally, you can also add co-owners and friends to your pet's profile in case they need access when pet sitting, for example.
Animal Care Applications
A one-stop app for all your pet's activities, dates, appointments, and chores, Dog Log is a handy app that lets you store and analyze data to create or enforce a routine. In the app, you can add photos to record your pet's activities; configure notifications and reminders for various events; aggregated medical records; and connect all your pet sitters to have access to your pet's diary.
The 11 Pets app is designed for collaborative pet care and is especially useful for fosterers, as well as shelters and professionals. Contributors can save and share information about various pets, then work together to provide them with the best possible care. Here you can add complete records – such as medications, home care, and hygiene – as well as preventative treatments, such as vaccinations, so everyone is aware of each animal's records.
Apps for Pet Training
Good Pup is a training platform where you can connect with certified trainers for guidance via chat support; private and individual training sessions; and comprehensive guides; as well as logging daily tasks and progress records. Consult with specialists to create a personalized training plan and educate your pet from the comfort of your own home.
Another training platform is Puppr. It offers simple video instructions for training your pet; lessons on various behaviors and how to adopt them; monitoring progress; and live chat with trainers for additional support. Plus, all of the lessons provided in the app are taught with positive reinforcement, and you can even use it to set reminders for practice and potty times.
Dogo is a training platform with personalized training programs. First, you take a short test so that the trainers can recommend a tailor-made program for you. Then, as you progress, you can upload videos of your pet performing the actions and get feedback from trainers.
Every Doggy is an app that offers guided video trainings and personalized puppy and adult training programs to teach your pet all the essentials. In addition to the videos, you'll also find troubleshooting guides that address the most common problems, as well as tips and games you can play with your dog to turn training into an enjoyable activity for both of you.
Various
Chewy is the online store for everything pet related. Whether you need food, toys, medicine or other products, you will find everything you need here. They also provide customer support for any issues you may have, in addition to a dedicated donation program to help the community.
Bringing your pet with you on a trip can be daunting. Along with an added liability, you can never be sure where pets are welcome and where they are not. Bring Fido is the platform to end those worries. Here, you can browse thousands of hotels and restaurants to see which ones are pet-friendly, as well as compare prices and make the best decision. You can also check nearby pet amenities, such as hiking trails, parks, shopping destinations where you can take your pet, and more.
We hope these apps will help alleviate some of the stress and worry of being a pet parent. Technology gives us effortless convenience, so take advantage of these apps and all they have to offer.