These Are the Features You Want in an Apartment Search Website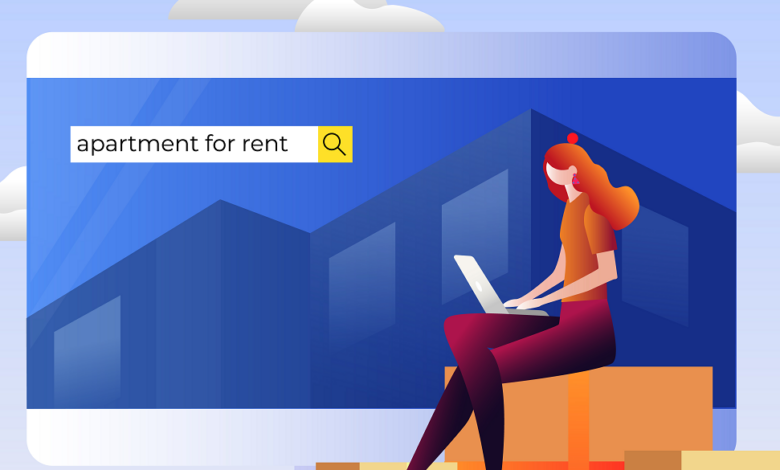 Gone are the days when rental ads were physically posted and your best bet for finding a good rental was either your local newspaper or a friend who knew a friend who knew someone who was renting. Today, there are many apartment search websites that aggregate rental listings and offer you a simple and effortless way to search for your next home.
However, not all apartment search websites (also known as Internet Referral Services or ILS) are created equal – some offer more options, some offer more filters, and so on. Generally, a smooth search experience is the difference between a good apartment search site and a great one.
Below, we've detailed the most important and handy features you should expect from a rental listing site for a headache-free experience. So whether you're looking to make the process of finding a new rental easier or just want to see what options you have when browsing, here's what you should be looking for:
Verified Lists and Resident Reviews
Perhaps one of the most important features of a rental accommodation website is security: make sure you only use websites that check their listings before posting them online. By doing so, you greatly reduce your risk of falling victim to a rental scam.
Likewise, while browsing, you may want to know what it's like to live in a certain rental community or apartment complex. For this reason, real-life resident reviews and ratings are valuable tools that can help you choose where you want to call home, as well as guide you to an informed decision.
Filters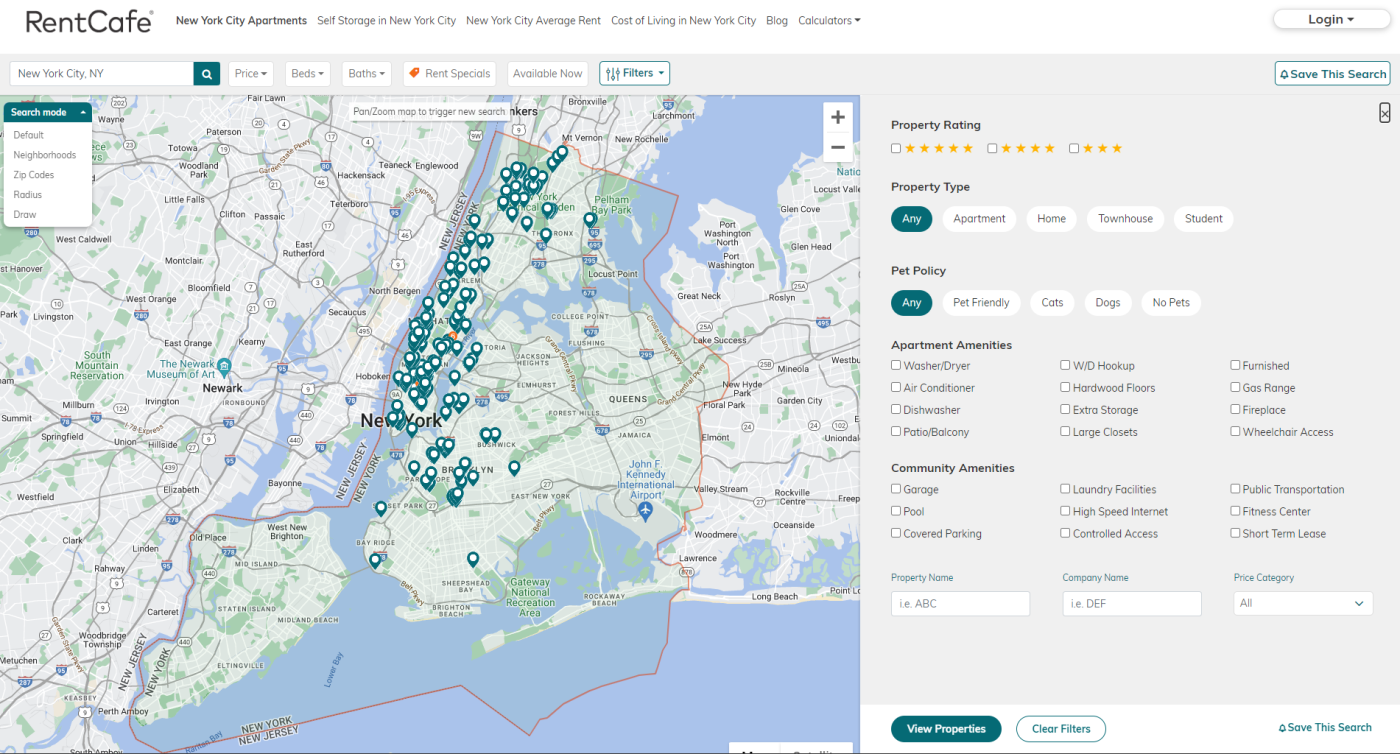 Filters are another must-have feature that the rental website should offer. Most websites will let you filter by rental budget, number of bedrooms, or rental type. However, additional filters — such as dedicated amenities, pet-friendly, availability, and property rating — can be deal-breakers when faced with a wide variety of housing options.
Comparison tools
Then, when you have your short list of properties that meet your needs, it's time to compare them. Most people find the comparison tools extremely useful when buying products, so why not do the same for apartments? For example, in the example above, you can select up to three properties and compare them side by side. The tool then displays the differences in availability; Evaluation; community and apartment amenities; and other property details, such as pet acceptance and additional pet fees.
"Save your search" options
Also, if you want to come back and continue your search later, some websites also give you the option to save your search with the filters you added. Others even notify you when new similar ads are posted. Then, even if you are not ready to make a decision on the spot, you are always aware of new apartments that may become available in your area.
Video and 3D tours
The pandemic has created a strong push towards digitizing and optimizing a remote version of the entire rental process. Now you'll often have access to video tours and 3D apartment tours so you can see what your options are from the comfort of your couch. You can also request a virtual tour. In this case, a rental agent will walk through the community and apartment for you while you are on a video call. This is especially useful if you're moving to another city and can't make it to the tours in person.
Of course, renting out of sight is not advised. In this situation, use the virtual tour options instead to narrow your search and choose the apartments you want to see in person when your schedule allows.
Rent budget and cost of living calculators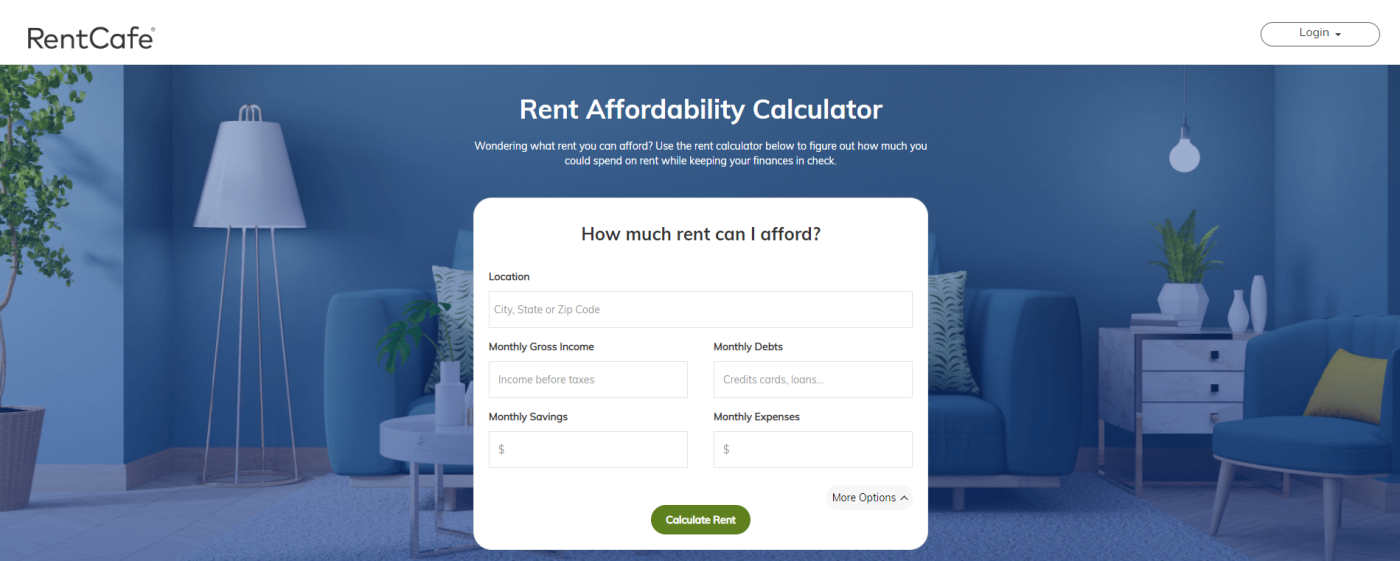 A key aspect closely related to finding your next rental apartment is how much you can afford to spend on rent. This knowledge is crucial because it allows you to manage your income and expenses. Fortunately, a rent budget calculator can work out how much rent you can afford based on your gross monthly income. After that, you can adjust based on needs versus wants.
The rent calculator also shows you what it means to spend 20%, 30% or 40% of your income on rent, as well as how to adjust your wants and needs. For example, do you really need those extra amenities, like that extra room? Or, could downsizing be a good option for you?
Admittedly, this becomes especially difficult if you're moving to another city and you don't know how much it will cost – which is why having access to a cost of living calculator is very useful when browsing new homes. For example, you can compare your new location with your current city to get a good idea of ​​what to expect. You can also check the prices for utilities, groceries, or transportation to see how much they would take out of your budget. Or, if you are not fixed on a particular city, this tool could also help you to choose the place which suits you.
City guides and rental trends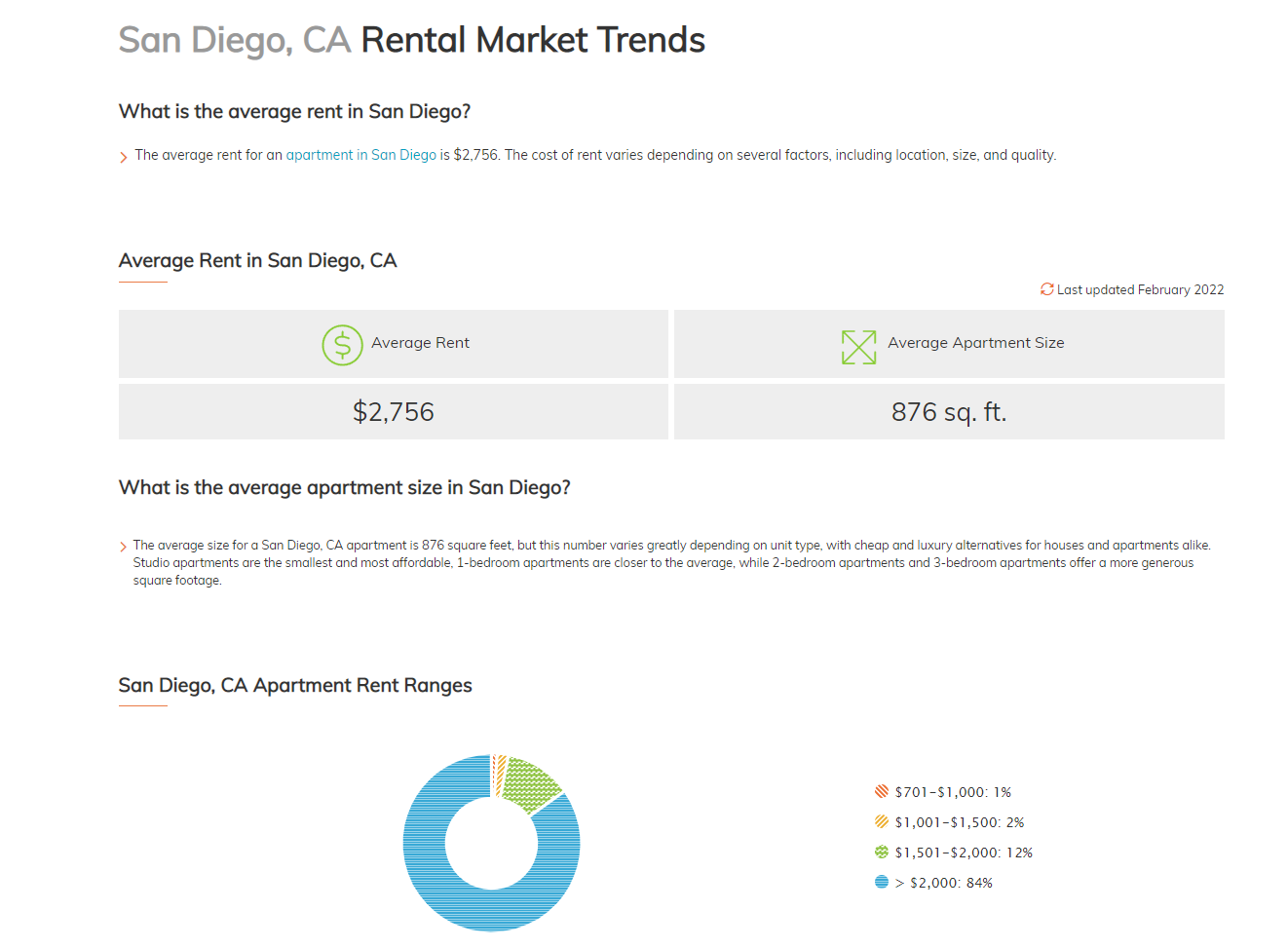 Similarly, some rental apartment search sites offer city guides and detailed information for people looking to move there. Reading these guides and learning about the neighborhoods and pace of life in another city can help you understand where you are moving.
Another important aspect to understand is the rental market. Specifically, researching the prices, features, and availability of rental options in the area you're moving to is crucial to understanding the implied costs and making an informed decision. To that end, apartment websites that provide information on rent trends in your area — some even at the neighborhood level — can be a great source of information.
Demographic information
Some apartment search websites also have demographic resource pages with information about people who live in the area. If you're looking for a new city or neighborhood, this type of data can help you determine what kind of residents live in an area, whether you're looking for a quiet, family-friendly neighborhood; a lively and young district; or anything in between. Of course, there's nothing like visiting and discovering the city, but it's a good first step. And, having all of this information on one page on the same website is certainly convenient.
There are so many options you can and should take advantage of when looking for a new rental apartment. Whether researching a new city or a new neighborhood; determine your budget; or find a new rental that suits you best, these features are essential for the ILS rental apartment you use.
We hope you found this article helpful and that you now know all the tools you have for a convenient and efficient browsing and searching process. Good luck!
If you're looking to find a new rental apartment, head over to rentcafe.com to take advantage of all these handy features!