Villa Marjeta: Your holiday home – villa in Motovun, Istria, Croatia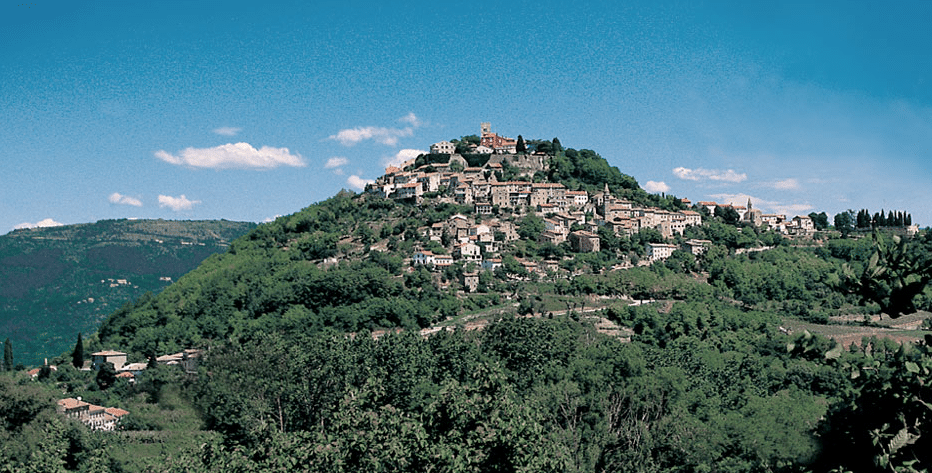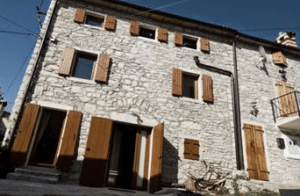 Villa Marjeta is an old Istrian stone house located in Rušnjak village, merely 3 km from Motovun.
The house has been completely renovated in 2011, and it now offers a charming blend of tradition and modern day comfort.
Stone walls retain the feel of the old times and keep the house cooler in hot summer days, while central heating provides warmth in winter. The rooms have stone and wood floors.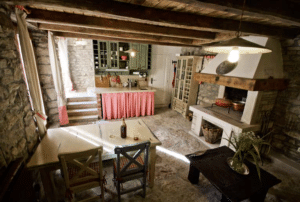 Villa Marjeta InteriorThe house is decorated with shabby chic style (View Villa Marjeta interior gallery). Beautiful handmade furniture adds a touch of rural luxury, but it's the richness of interior detail that gives Villa Marjeta its authentic and cozy atmosphere.
The ground floor features the kitchen, a pantry, and a spacious living room with the traditional Istrian fireplace. On the first floor are two bedrooms: a master bedroom, and a children's room. Painted in white and blue, they evoke perfect tranquility. A modern bathroom is also found on the first floor.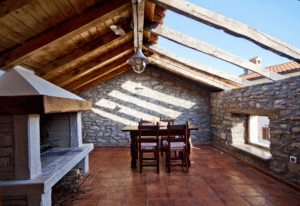 Villa Marjeta terrace. The second floor is in fact a mix between the high attic and a terrace. Here is another kitchen with a pantry, as well as the fireplace ideal for barbecue. Since this floor is in part open-air, this is a lovely place to dine under the stars.
Villa Marjeta does not have a croft. However, with the house located in the heart of a peaceful village, one can perceive the entire Rušnjak as a front yard.
Motovun and the surrounding areas are often described as enchanting. Staying in Villa Marjeta will allow you to fully immerse in this unique Istrian experience, while enjoying the comfort of top quality accommodation.