What is a Brownstone Apartment?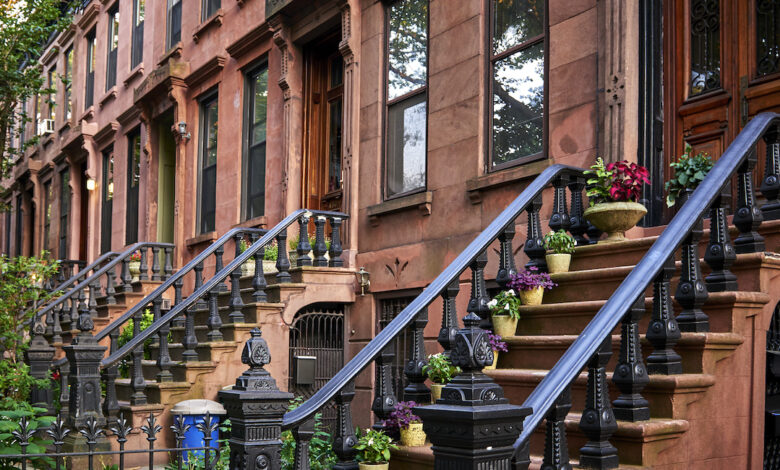 If you've ever watched a movie or TV show about New York, you've probably seen a character walking down a shady street. In the background are rows of tall, earth-brown houses, neatly arranged in a row. A stairway leads to the front door. The stone facade features ornate moldings and design touches. They evoke a feeling of grandeur, comfort and warmth. Or, you've visited an East Coast town and seen these elegant dwellings for yourself. These very recognizable types of dwellings are brownstones.
What is a brown stone?
Basically, a brownstone is a building constructed using brownstone as an exterior facade. In the United States, the term refers to multi-story terraced houses. These were mostly built in major East Coast cities like New York or Boston. Gathered in uniform rows, these elegant homes are often used as backgrounds or sets for movies and TV shows.
In the past, these large multi-storey buildings were single-family dwellings. Today many are divided into multi-family apartments. The size and layout of each apartment varies by building. Some occupy several floors while others have only one floor. Sometimes a landlord will rent the ground floor while living upstairs. Brownstones are sometimes confused with townhouses due to design similarities.
Brownstone apartments usually have small backyards and gardens. Some also have front gardens or patios. But the stoop characterizes many brownstones, especially those in New York. A flight of stairs leads from the street to the front door. These steps gave rise to that iconic New York image of residents sitting on their doorsteps drinking coffee or talking with neighbors.
As older buildings, the interiors are often quite beautiful. They typically have wooden floors, carved mantels, crown moldings, and other elegant touches.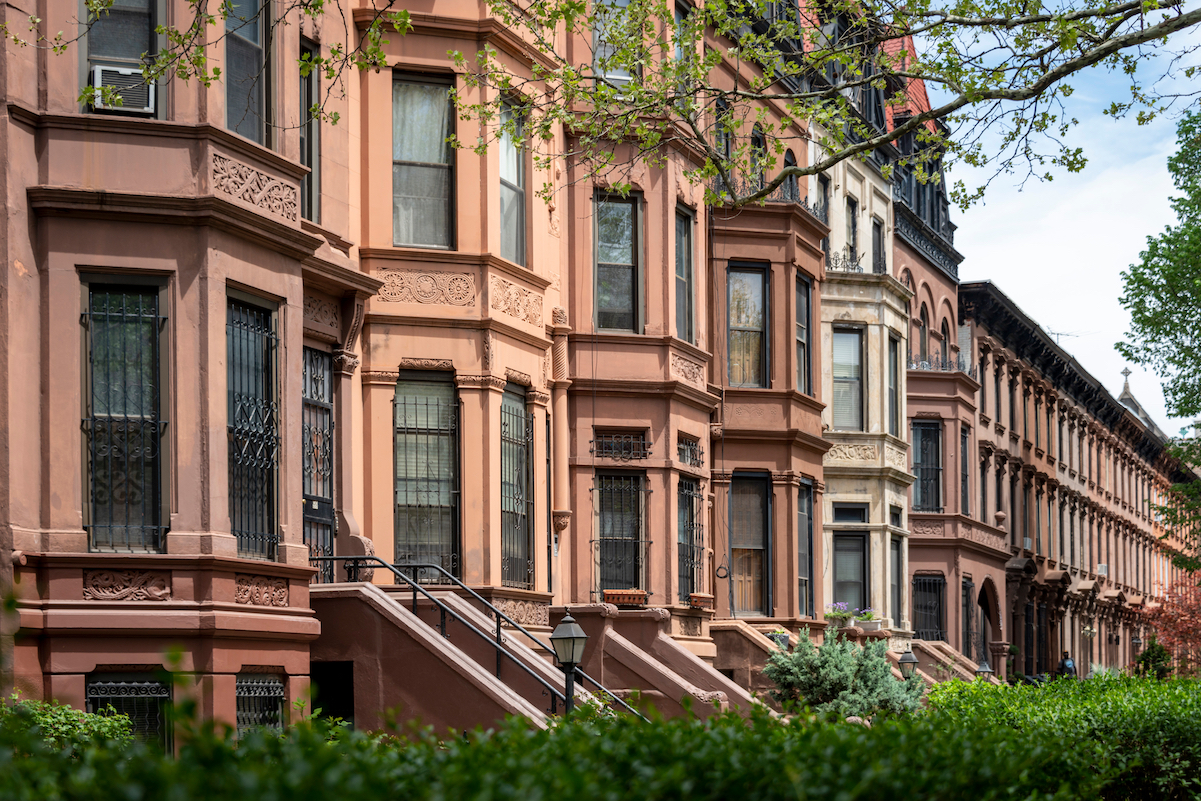 What are brownstones made of?
Triassic to Jurassic brown sandstone covers the brown sandstone facade. This type of stone is soft enough to be cut easily, which was one of its advantages as a building material.
Much of the stone used for buildings on the East Coast is Hummelstown Brownstone, sourced from the Hummelstown Quarry in Pennsylvania. Portland Brownstone from Portland, CT quarries was also used. The northern New Jersey quarries were also a great source of brownstone from the Passaic Formation.
When were brownstones created?
Prior to the 1800s, brownstone was not a popular building material. Although more affordable than other materials, builders and buyers preferred the look of other stones such as granite or limestone. Then, in the late 1700s, the Movement of Romanticism took off. One of the fundamental values ​​of this intellectual, cultural and artistic movement was its idealization of nature. Evoking nature with its rich, earthy tones, brown stone has become all the rage.
Throughout the 1800s there was a wave of brownstone construction. Hundreds were quickly built. This was especially true of towns in the northeast since the stones came from regional mines. New York boroughs like Brooklyn and Manhattan were at the center of this trend. Thanks to advances in steam engines, the use of brownstone has also become even more affordable.
Since brownstones are no longer built today, their supply is limited in the market. This is why they are so popular and sought after. That's also why their rent is so high.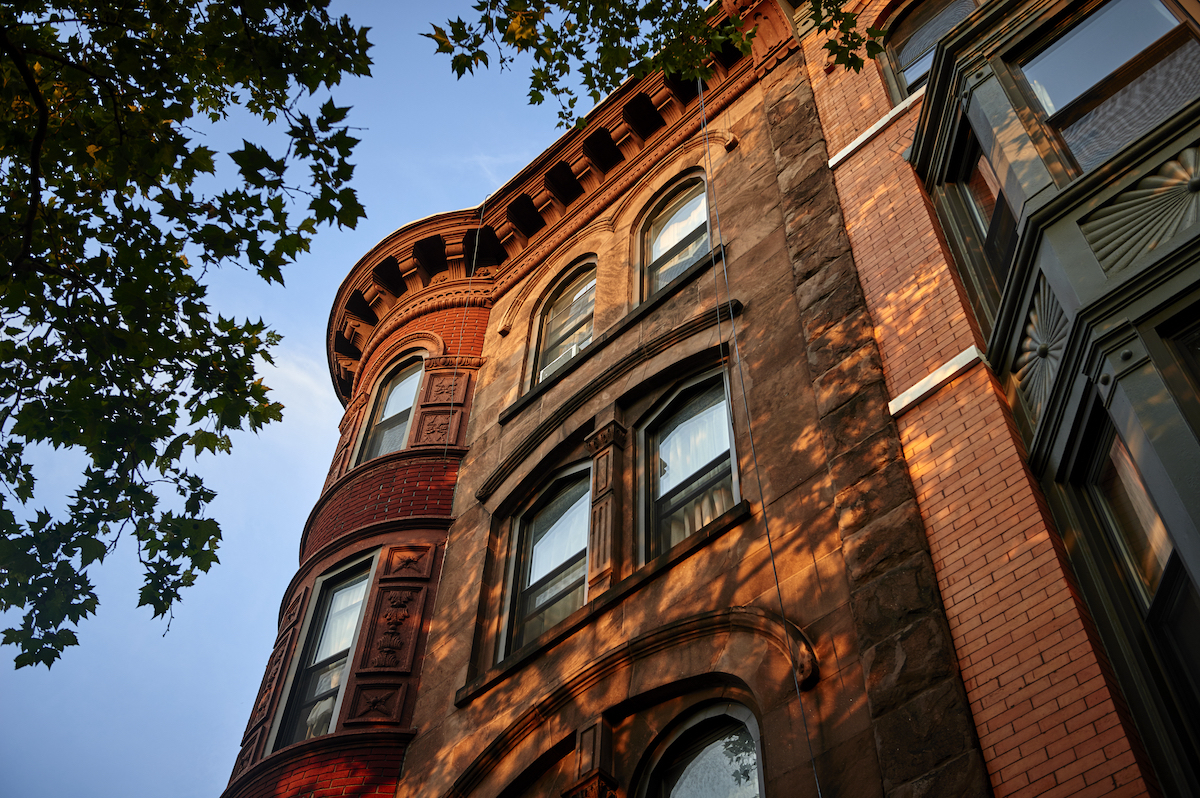 Where can you find brownstones?
Brownstones are commonly associated with New York City boroughs like Manhattan and Brooklyn. Manhattan's Lower East Side, Washington Heights, Harlem, and Upper West Side neighborhoods are some of the best places to view these buildings.
Brooklyn's many neighborhoods have entire blocks of brownstone buildings facing tree-lined streets and avenues. This makes it one of the most desirable neighborhoods in the city. Park Slope, Bedford Stuyvesant, and Prospect Heights are among Brooklyn's many great brownstone neighborhoods.
Several other major cities on the East Coast also have concentrations of brownstone buildings. One of Boston's best neighborhoods, Back Bay has Victorian-style brownstones. One of Philadelphia's best neighborhoods, Rittenhouse Square, has them too.
But the name brownstone refers to the color of the stone, not the style of construction. Thus, other brownstone buildings exist outside of the familiar townhouse style. In other New England cities and towns, churches and government buildings also used these stones in their construction.
Are brownstones good to live with?
If you don't mind the high price, brownstones are good to live with. They are located in attractive and sought-after urban neighborhoods. These areas are usually very walkable. They offer easy access to big city amenities like public transit, shopping, and restaurants. They also have a lot of character and a beautiful interior and exterior design. If you can afford an entire building, you have several floors to yourself. But even if you only have one unit, that unit can cover an entire floor or multiple floors. You also usually get a backyard, which is a real luxury in a dense urban metropolis like New York.
But there are downsides to living in brownstone apartments. For one thing, they're very expensive, even for a city like NYC. Whether you're renting or buying, expect to pay a pretty penny. Depending on the neighborhood, they can cost thousands of dollars per square foot. To buy one, expect to shell out anywhere from $3.5 million at more than 10 million dollars. These pretty steps can also be dangerous in bad weather, becoming icy or slippery. Narrow interior stairs make it difficult to move furniture between floors. Due to their age, most brownstones are not air-conditioned. Installing modern appliances is also a problem.
Because many brownstones are now over a hundred years old, they need a lot of maintenance. The stone itself is also very porous and can be damaged or weakened by water. It requires regular inspection and maintenance. So unless you're happy to take on all those old maintenance issues or put up with the jobs your landlord has to do, it's best to admire brownstones from afar.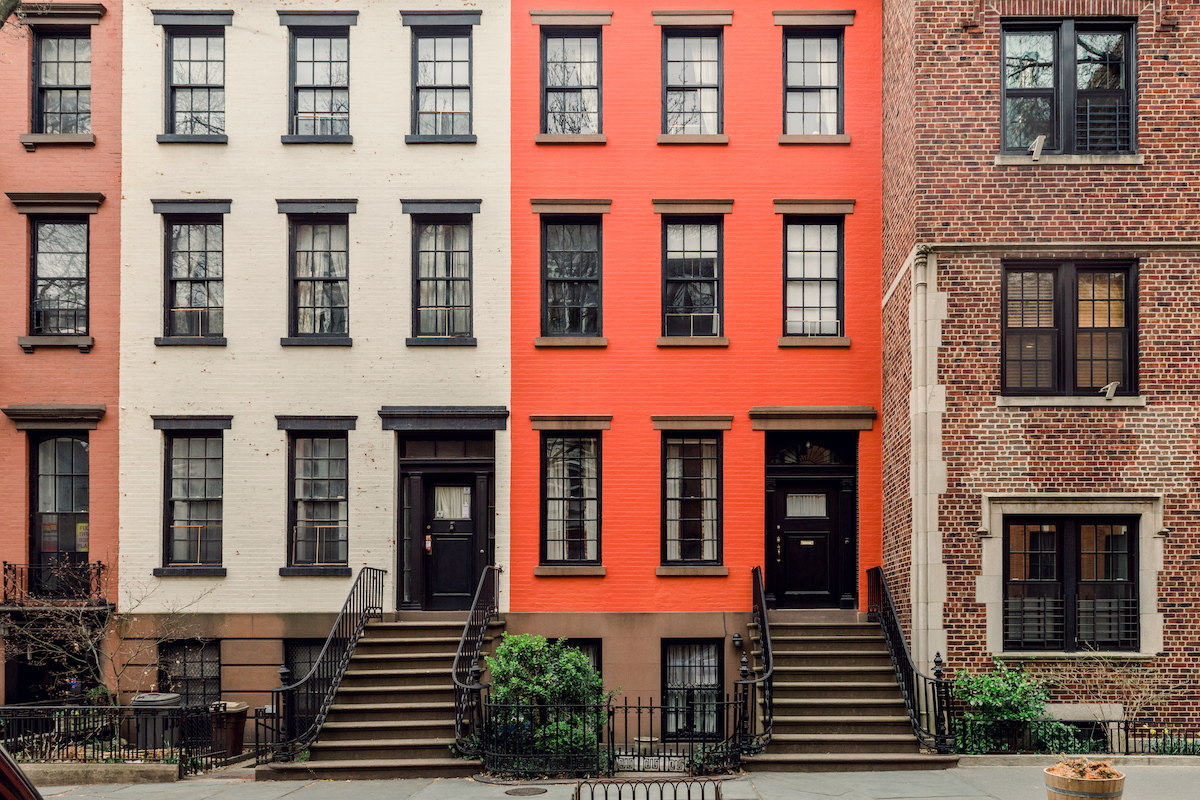 Are brownstones the same as townhouses?
Since brownstone apartments and townhouses are similar in appearance and design, they are sometimes referred to interchangeably. Both are narrow, slender dwellings built in rows or terraced houses. But there are key differences.
First of all, brownstones are made with brown sandstone. Townhouses are typically faced with brick, vinyl, or other siding. Brownstones also use brick, but apply brownstones to brick as a faceplate.
Another difference is that townhouses are usually single-family dwellings. While this was once the case for brownstones, developers have converted many of them into multiple apartments. Instead of a family, several tenants live in the building
Consider all your options when looking for an apartment
Renting a brownstone is the envy of renters around the world. They feature beautiful design and a prime urban location. These older buildings have issues like the need for regular maintenance. But, as apartments become more and more cookie-cutter in design and style, the character of these historic buildings stands out even more.