Which Type of Sofa Is Best for Your Apartment?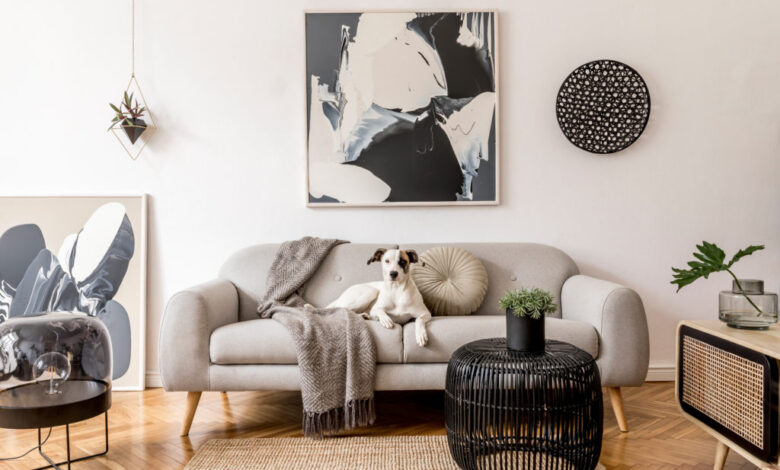 Sofas can be expensive, but without one your apartment might not feel full. Also, when shopping for a new sofa, you might feel like there are an endless amount of sofa styles. If you want to find the right one for your apartment and make sure your money is well spent, read below to help you determine which type of sofa is best for your apartment.
Sectional sofa / L-shaped
Sectional sofas can be a great choice if you plan to lounge in your living room regularly. The most common sectional sofas that you can find in apartments are L-shaped sofas, which can be ideal if you want to sit and lie down and still have enough seating for a couple of friends.
A common drawback of L-shaped sofas is that their orientation is usually fixed, making them more difficult to rearrange to fit a uniquely shaped apartment layout. However, you can find compact sectional sofas that will work well in a small apartment.
Sofa
If you require space-saving furniture because your apartment is small or you plan to host overnight guests frequently, sofa beds can be very useful. Sofa beds are space-saving sofa beds because they fold up and turn into a bed without an additional mattress or the heavy task of removing the cushions.
Since sofa cushions are used as the mattress of the bed, an important factor to consider when purchasing a sofa bed is its fabric and softness. Many sofa cushions are filled with foam wrapped in down feathers or polyester fibers for comfort and support, and while down filling is more expensive than polyester, down is softer.
Sofa-in-a-box (Sofas in several parts)
A sofa in several parts, commonly called sofa-in-a-box, may be the right choice for anyone who wants furniture that is easy to move. A sofa-in-a-box is often, as the name suggests, in one box. As such, if you need to relocate, you can easily pack a sofa into multiple parts and move it to another apartment.
A sofa-in-a-box is also quick to assemble and can be easily rearranged to fit your living room layout. It can also easily turn into a sofa bed with a few adjustments.
Sofas with rounded armrests
If you are a fan of a classic sofa design with a plush armrest, then sofas with rounded arms can be good candidates for your apartment living room. There are several types of rounded sofa arm styles like panel arms, cushion sofa arms and saddle arms. As you sit on your sofa with rounded arms, your back and arms will be comfortably supported.
Rectangular arm sofas
If you like to go for a modern aesthetic, rectangular arm sofas could be the best solution for your apartment. There are many styles of distinctive rectangular armrests, such as the modern wrench arms, caterpillar arms, and slope arms. Rectangular arm sofas usually have a flat surface, which makes them great for balancing things like the bowl of popcorn you enjoy at a movie night.
What type of sofa do you think is best for your apartment? Share your opinion in the comments!