Who Can Benefit from Self Storage in Baton Rouge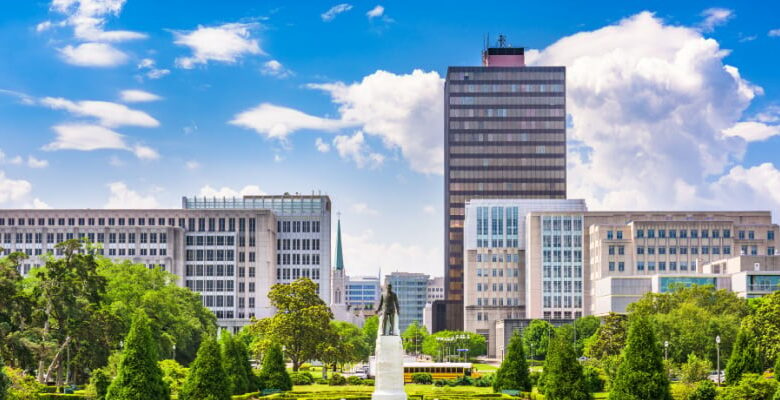 Also called "Red Stick", Baton Rouge is a city with a rich history, located halfway between New Orleans and Lafayette. Visiting the city offers the perks of Southern hospitality, top-notch cuisine, a rich arts scene and more.
Baton Rouge may have a lot to offer every visitor, but locals also benefit from the city's offerings. A booming economy, many entertainment opportunities but also practical services meeting real needs. Self-storage is one of them. Whether you are a business, a student or represent a local organization, this service can help you when space is limited. The cost of a self storage unit in Baton Rouge, Louisiana starts at $50/month and can go up to $300+/month depending on the size of the unit.
Here's how self storage can help you if you're part of Baton Rouge:
1. Cargo Carriers
Baton Rouge has a thriving economy, bolstered by the presence of the Port Baton Rouge, one of the largest ports in the United States by tonnage shipped. It is also the farthest inland port serving the Mississippi River that can authorize cargo carriers. Once cargo ships arrive at the port, their cargo is transferred onto rails and pipelines that travel either east to west or north. In cases where cargo is parked in Baton Rouge, self-storage can come to the rescue. Renting a self-storage unit can help with temporary storage of non-stocked goods such as oil or cars
2. Office companies
The city's largest industry is petrochemical production, with ExxonMobil's Baton Rouge Refinery complex being one of the largest oil refineries in the country. But that's a far cry from understanding the bulk of business activity in Baton Rouge. Several major companies have their headquarters here, including Lamar Advertising Company, BBQGuys, Piccadilly Restaurants, Marucci Sports and Raising Cane's Chicken Fingers.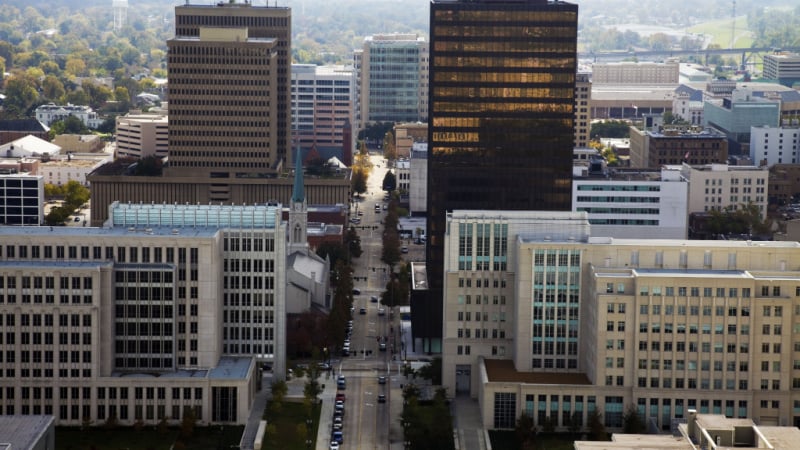 For the corporate side of these businesses, offices operate using paper documents that require storage space to be kept safe. Instead of having extra space in the premises dedicated to storing paperwork, these businesses are better supported by self-storage in this business. Renting a self-storage unit locally can help them manage their space better and save money because self-storage is cheaper to rent than commercial space.
3. Health facilities
Baton Rouge also has several medical research facilities, including Baton Rouge General Medical Center (the Mid-City and Bluebonnet Campuses), HealthSouth Rehabilitation Hospital, Our Lady of the Lake Regional Medical Center. Additionally, Southeastern Louisiana University and Franciscan Missionaries of Our Lady University each have a medical center contributing to local employment.
These medical facilities can also enjoy the benefits of self-service storage access. Medical records – which also need to be filed in paper form – can be stored instead of taking up extra space inside their respective medical facility.
4. Military personnel
The city also has a strong military presence, with the Louisiana National Guard's 769th Engineer Battalion stationed here. There is also an armory near Louisiana State University, comprising three company-sized units. Additionally, the 3rd Battalion, 23rd Marine Regiment, an infantry reserve battalion consisting of approximately 800 Marines and sailors, also calls Baton Rouge home.
Service members stationed here can also resort to self-storage, whether they turn to service when moving here or when stationed elsewhere. Renting a self-storage unit can help them settle into their new home and can help keep some of their belongings safe when there isn't enough room in their current home.
5. Students
The capital is a college town through and through, thanks to the various college and university options available here. Prospective students can attend Louisiana State University, Franciscan Missionaries of Our Lady University, and Southern University. The latter is among the highest-ranked historically black universities, according to a recent US News report.
If you're a student here, you're probably an out-of-towner. This makes it harder to move your belongings when the school year is over and then again when a new one begins. Instead of going through an expensive and logistically difficult move, it's easier to store your everyday items – a much cheaper alternative to moving and renting during the summer.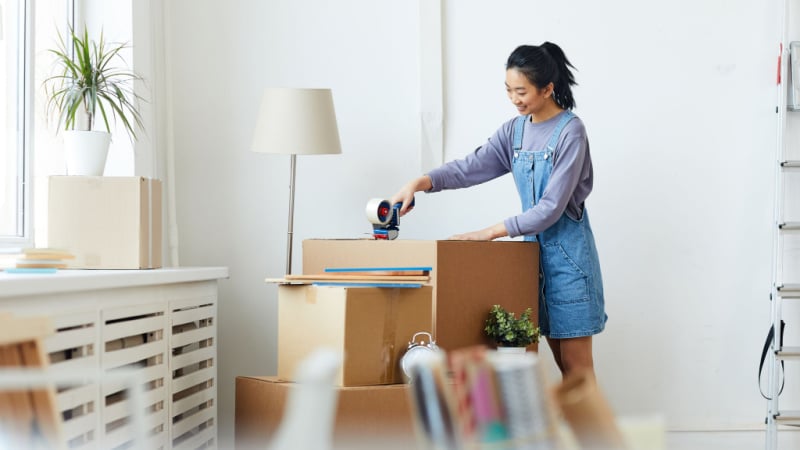 6. The film industry
The local film industry has really taken off since the early 2000s, thanks to state tax incentives. Celtic Studios, opened in 2006 in conjunction with Raleigh Studios in Los Angeles, is where the latest Disney movies filmed in Baton Rouge have seen the day. The studios have the necessary space to create this type of production.
For the booming film industry, self-storage is truly a boon. Movie costumes and props can be kept in a storage unit until ready to be used for the next production instead of taking up studio space.
7. Arts Organizations
The visual arts are also thriving in Baton Rouge, with several professional performing arts organizations reaching beyond the typical orchestra. The city also boasts of the presence of the Baton Rouge Ballet Theater and the Louisiana Opera and Playmakers, a theater for children. Additionally, the Shaw Center for the Arts is home to the Burner Gallery, the LSU Museum of Art, and the Manship Theater.
Local theaters and museums can enjoy the benefit of self-service storage. Costumes and theater props can be stored when the theater is not in session. In addition, works of art that are not on display can be stored in order to maximize the appropriate space of the museum.
8. Local Sports Teams
For Baton Rouge, varsity sports are embedded in the local culture, with the city home to multiple teams. Two teams – the LSU Tigers and Southern University Jaguars – are NCAA Division I athletic programs under local football teams.
Even though New Orleans teams attract most of the sports spotlight, Baton Rouge also has a minor league baseball team (the Baton Rouge Red Sticks), a football team (Baton Rouge Bombers), and a basketball team. ball and an indoor soccer team. To help manage sports equipment, it's easier for sports teams to turn to self-storage where equipment and uniforms can stay safe until the start of the next season.
9. Auto Show Attendees
The Slam'd & Cam'd Car Show is heading towards its third edition in July 2023 and will bring together various vehicles featuring typical cars, motorcycles or ATVs. Last year's show brought together TV personality Courtney Hansen and MotorTrend's Joe and Amanda Martin.
If you're attending a local auto show, keeping your car safe and dry is a real concern outside of the auto show. Unless you have a spacious, air-conditioned garage, you'll need a dedicated space to keep your beloved vehicle. Tidying it up is a great solution to save you from having to find extra space for it, while protecting your car until you're ready to take it out for a spin again.
10. Outdoor enthusiasts
Baton Rouge offers you a variety of opportunities to get out and enjoy nature if spending time outdoors is high on your bucket list. Here are some activities you can participate in locally where self-storage can help:
You can take the family on a hike around the Blackwater Conservation Area, which has protected lands and habitats to support wildlife. Or you can hike the vast hills of Tunica for spectacular views, bird watching, and even camping. When you take a break from hiking and camping, you can always store your hiking gear until you're ready to plan your next outing.
LSU's University Lake stretches for four miles, making it a great place to get your bike out, jog, and picnic with your family. Whether you take time out to relax on your bike or cycle to work, when you take a break, you can turn to storage to keep your bike. Find a place near you to drop off your bike there instead of keeping it at home, especially if you live in an apartment.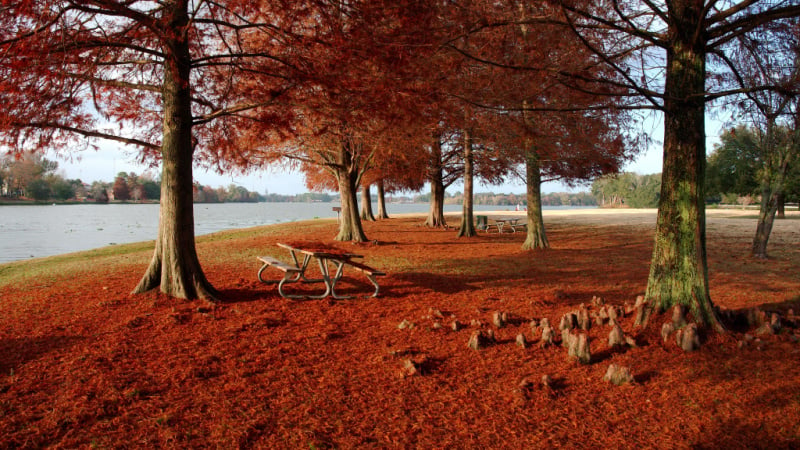 If you love kayaking, you can always spend a day on the river when you head to BREC's Highland Road Community Park, where you can find a perfect place to start your kayaking fun! follow this waterways map which allows you to kayak over 10 miles at a stretch. If you own your kayak, consider storing it when you're not on the water. It's a safe way to keep it while making sure your living space isn't cluttered.
Is there another self-storage facility that can help you if you are part of the Baton Rouge community? Let us know in the comments section below.